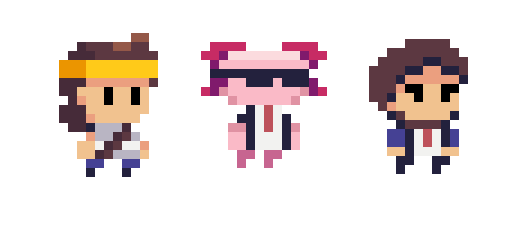 Doomies - Intense 2D Shooter
A downloadable game for Windows
There's an invasion in our base! How much can you survive?
This is a horde survival game from killing some mutant animals. Very petatestic! you can choose 3 differect characters with different weapons!
The Axolotl character is a reference to my friends Axolotl Bros, they are making awesome games and they helped me so much in my projects, i learned so much thanks to them. please check them out: https://twitter.com/AxolotlBros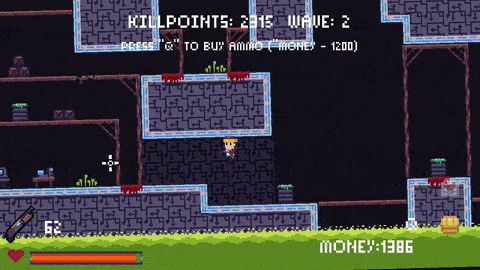 I hope you like the game!
---------------------------------------
CONTROLS:
WASD - Move
Space - Jump
Left Click - Shoot
F4 - Fullscreen
F1 or T - Restart the game
---------------------------------------
If you like what i do, please consider supporting me on paypal!
https://www.paypal.me/reyespaz2005

Here's my twitter also: https://twitter.com/reyespaz200
Comments
Log in with itch.io to leave a comment.
I loved the game ...
frenetic and very funny ...
very good work ...
Fast paced and hard-core. Just the way I like it :D.
I honestly feel that the screenshake should be removed or atleast just happen only when you hit an enemy. It made the game a little too jittery.
Not bad either way :)